We recently moved to central Florida, a place full of beauty and wonder (and a few scary creatures), far away from our old home in Indiana. I knew right away that I was going to love it here, with all the gorgeous lakes, water birds, and Spanish moss-covered trees. It's a little bit alien to me, but fascinating just the same. So it seemed appropriate, and timed perfectly, that my friends at
Blend Fabrics
asked me to make an Alice in Wonderland doll for Market this fall.
With. This. Fabric. *heart eyes emoji* *brain melts*
When I laid eyes on the Late for a Date print (by the mad-talented
Josephine Kimberling
) I immediately knew I would be designing a doll with some new features.
She required blonde yarn hair...
...a puff sleeved dress...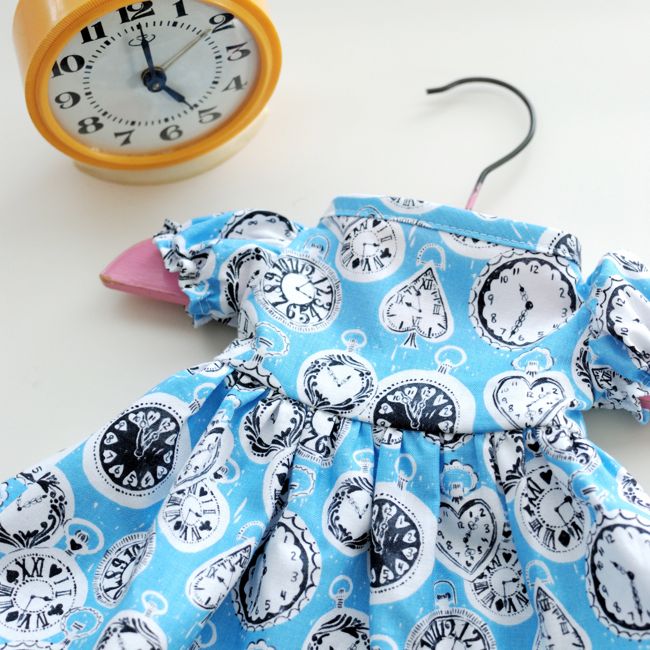 ...and of course, a white, ruffle-sleeved pinafore apron.
This darling blue card suits print was perfect for her hair bow and apron trim.
It's been a long while since I've been able to devote time to designing patterns, but this project was the perfect mix of challenging and just "playing in my sewing room". I'm really looking forward to writing up these patterns to share with you!
Tea, anyone?
Now for the giveaway portion of this post...
I also got the chance to play with some fabrics by
Cori Dantini
. Cori's art is so delicate and dreamlike--it's simply gorgeous.
And...
I happen to have a fat quarter bundle of her new fabric line, Garden Girls, to give away (details below)!
I whipped up some tomato pincushions with these gardeny prints. I love projects that require me to dig into my vintage button stash.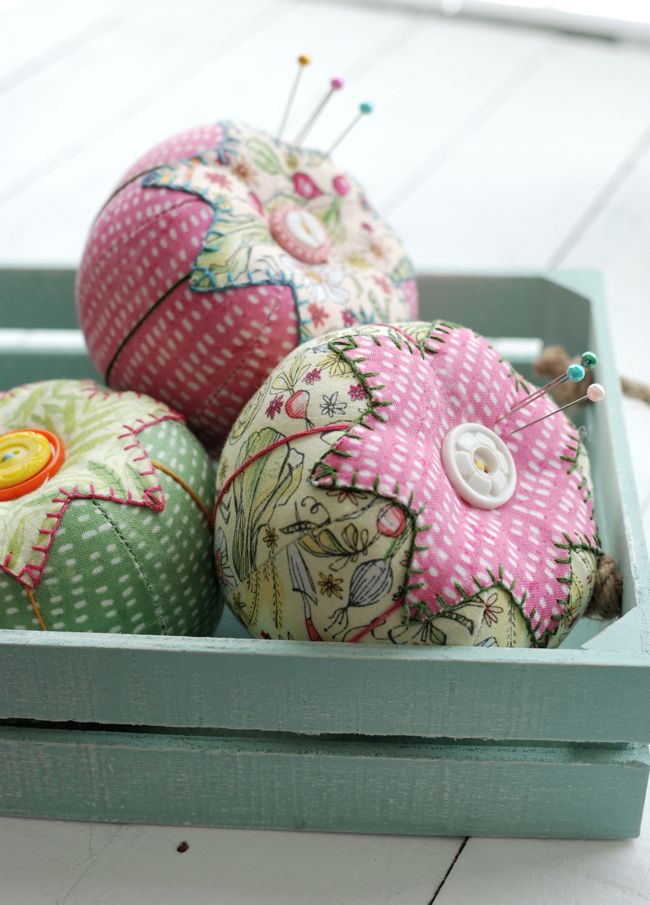 Courtesy of Blend Fabrics, I will be
giving away a FQ bundle of five Garden Girls prints
, and I'll be adding in some vintage buttons and a pincushion to boot.
For a chance to win, leave a comment below telling me about your sewing plans for this fall. It's still super warm here in the south so I'm not quite ready for hot cider and s'mores (who am I kidding, I'm always ready for s'mores!), but I'd love to hear about your cozy autumn projects!
Entries are open until midnight on Wednesday, October 5th, 2016
and the winner will be announced soon after. The giveaway is over, thank you!
Good luck!
Kim