It's mid-October and therefore completely okay to start getting
obsessed with candy
in the Halloween spirit. Just the other day someone asked if I had any Halloween décor ideas. Well as a matter of fact, I do!
I never can get enough of making
fabric house ornaments
, so this year I made some spooky Halloween houses.
Trick or Treat!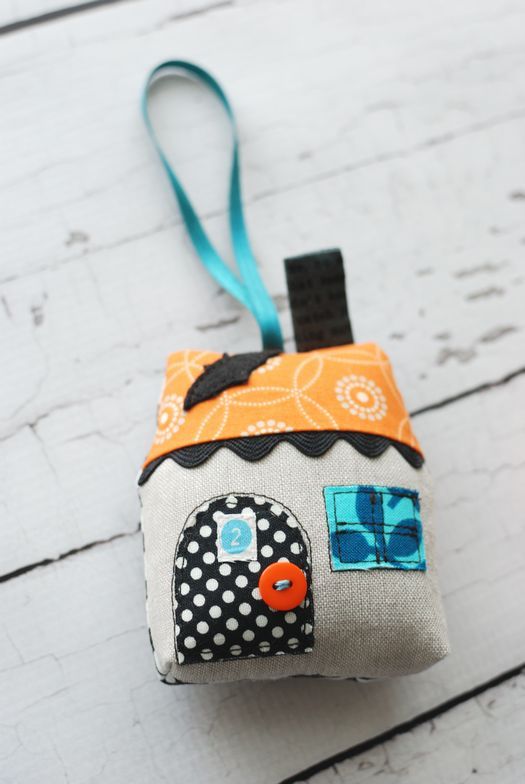 Starting with a color scheme of orange, gray, turquoise, and black, I added simple little pumpkin and bat
appliqués
.
If you want to sew along, I have made a
printable for the appliqué templates
. You can find the full tutorial and templates for the house ornaments
here
.
To cut out the teensy appliqués accurately, I did the following:
1.
Adhere fusible web (just a little bigger than the template) to the back of your felt with a hot iron
, let it cool completely, then peel back the paper about halfway so you can easily remove it later. Do not place the iron directly on the felt, use a press cloth. I recommend using wool blend felt--do not attempt this with synthetic felt!
2.
Trace around the template
onto the paper backing with an ultra fine permanent marker.
3.
Cut out the square of felt.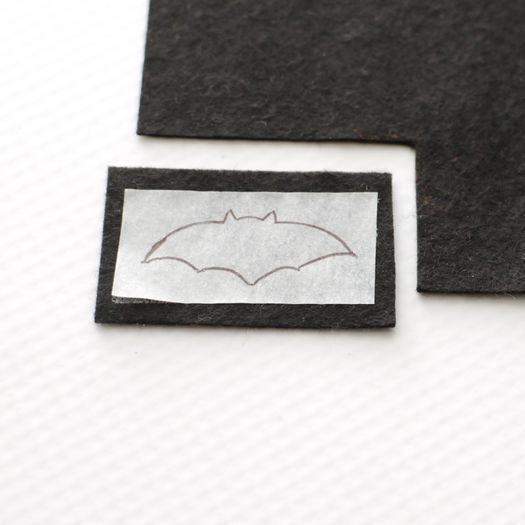 4.
Carefully cut on the traced lines.
Use the tippy-tips of your fabric shears or even embroidery scissors for cutting the wee bat ears and other little details.
5.
Remove the paper backing and sew the appliqué to the house
with edge stitching (adhesive side down--you can iron the appliqué to the fabric first if you want, though it does flatten the felt a bit). Do not place appliqués below the line marked on the house template. For the pumpkin, I did not cut out the stem, I just added a few stitches with brown embroidery floss. I turned my original bird into a raven by using black felt with gold floss for the details.
Haunted house ornaments are so darn
cute
scary hanging on doorknobs, but they'd make a
fun
terrifying mobile or garland, too! If you make these, please tag me on
Instagram
with your project pics, or include the link to your blog post below.
And, since I know not all of you sew, I will be giving away these three little houses! Please leave a comment with your favorite thing about autumn to be entered to win. I'll choose 3 winners on Friday, October 17. I can't promise the houses will arrive before Halloween but I'll do my best!
The giveaway is over, thanks!!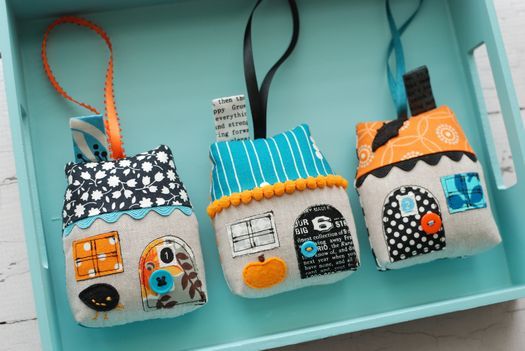 Happy Haunting!
Kim
P.S. My favorite thing about fall is pumpkin pie. And leaves. Oh yeah, and boot weather.