As we gear up for the
Pins and Needles sew along
, I wanted to share some of my favorite tools and notions with you. I use these tools for many of my small patchwork and quilted projects—they are helpful to have on hand for lots of stitching situations! This is not a sponsored post; I purchased each of these items for my own use. Links below marked with an asterisk are affiliate links.
Sewing Tools
My favorite things for sewing bias binding: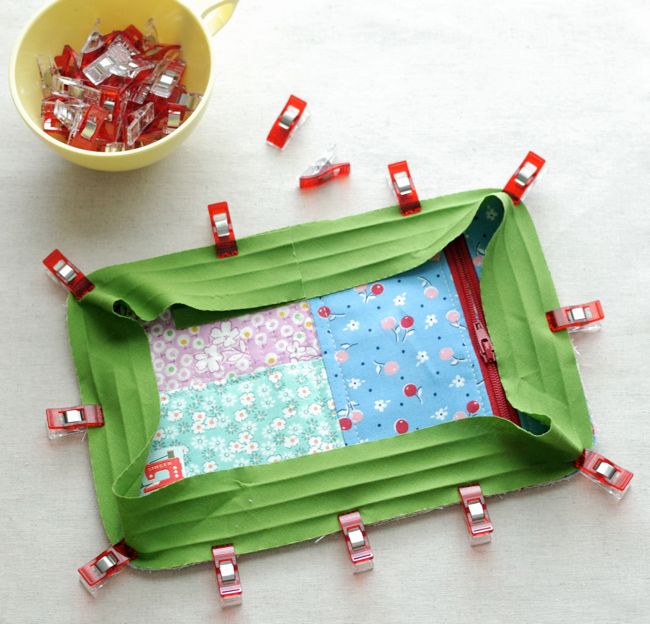 *
Clover Wonder Clips
- I rarely need to use straight pins because of these little clips. They are fantastic for binding, zippers, thick fabrics, and for preventing pin holes. I keep them ready to use by storing them in a cute vintage teacup!
*
That Purple Thang
– I love this little tool! It's super handy for adjusting fabric under your presser foot (and keeping your fingers out of harm's way) and as a point turner or stuffing tool. The square end is 1/4" wide and there is a 1/2" slot which is great for putting elastic or ribbon through casings. I use it especially for sewing the binding around curved edges.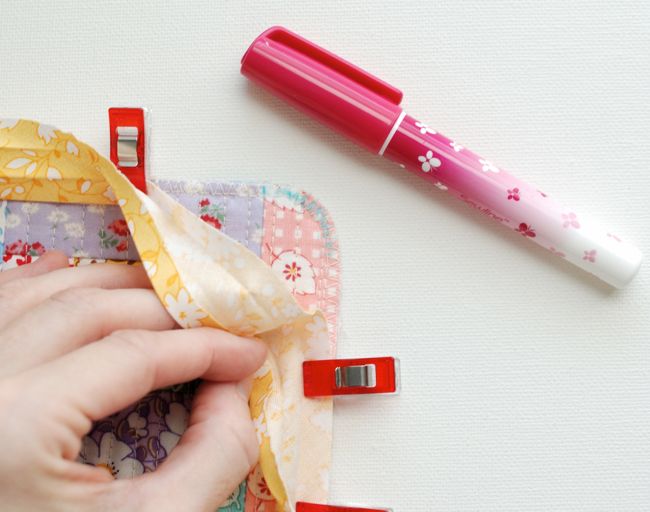 *
Sewline Glue Pen
- This water-soluble glue is perfect for English paper piecing and also for getting a really clean finish on zippers and binding. After adhering fabric with the glue, press with an iron until dry and it stays put until you pull it apart. This glue pen is
refillable
and cute to boot!
*
Disappearing Fabric Pen
- I've tried several brands of marking pens but this one is my favorite. The tip is soft enough that it doesn't dent the fabric, but you can still get a pretty thin line with it. The ink typically disappears between a couple of hours to a few days, or you can speed it up with water. But if it disappears too fast—just press the fabric with a hot iron and the marks reappear like magic! Store these pens with the tip down to help keep them from drying out.
Notions
Two of my most frequently asked questions are about zippers and tags, so I'm going to let you know what you need and where to find them!
Zippers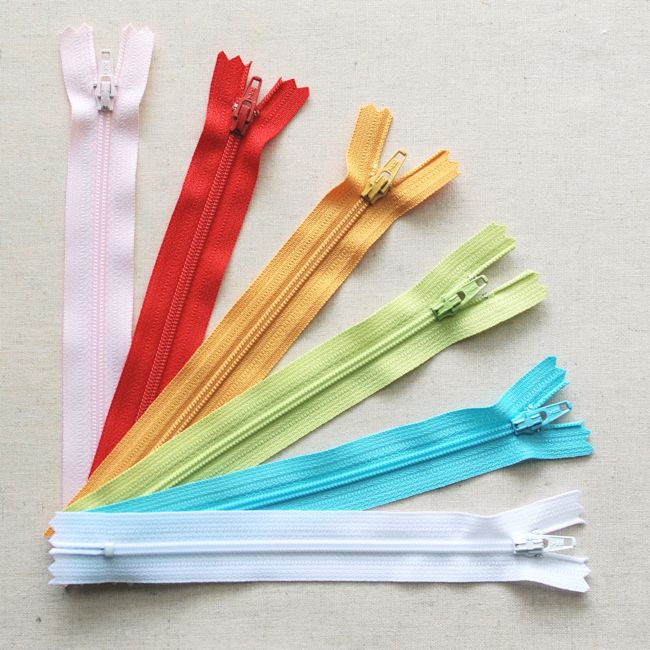 For the
Pins and Needles Book
project I recommend nylon zippers because we'll need to cut them to size. YKK brand is terrific; they are reliably smooth and come in a ton of great colors.
If you do need to buy zippers, my favorite online source is
Zipit
on Etsy. For the medium needle book you'll want a
6" zipper
, and for the small needle book a
5" zipper
, but you can cut nylon zippers down from any size so feel free to use whatever you have on hand! Zipit also has a great selection of
metal zippers
, which are great for my
Quilted Notions Pouch
pattern.
Tags
One of my favorite kind of embellishments is to tuck a little folded ribbon underneath binding. I love making tags with cotton ribbon, twill, jacquard, or my own custom labels!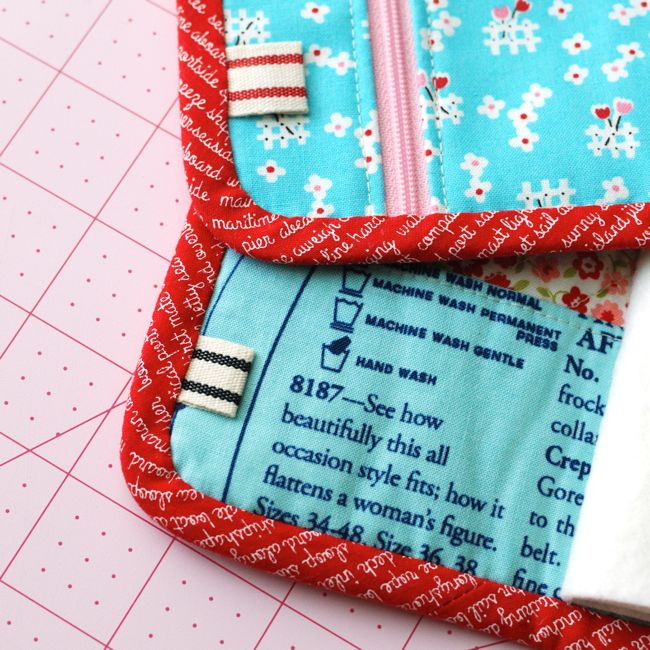 Try searching for
French twill ribbon
on Etsy for this pretty double striped cotton ribbon.
I also love these cute cotton twill measuring tape ribbons. Both versions are made by
Creative Impressions
, and you can also find them by the yard or roll on
Etsy
.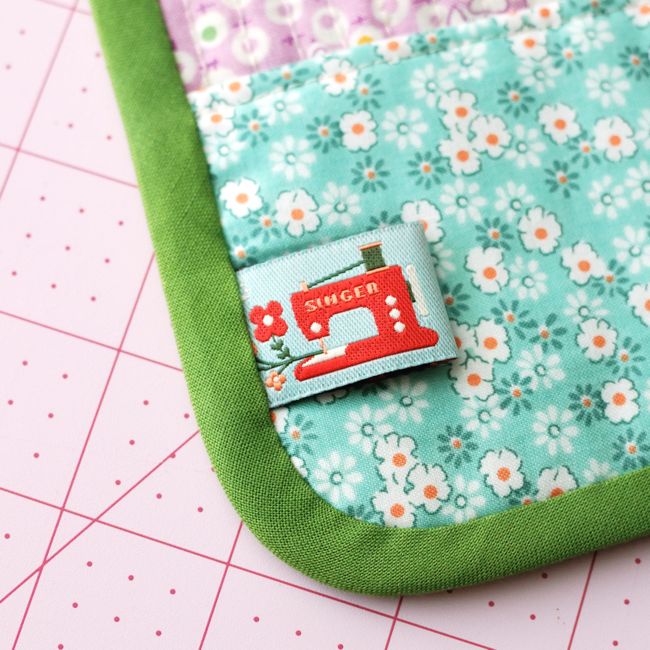 Jacquard ribbon is a wonderful option for super colorful, detailed tags. Some of my favorites are from
Renaissance Ribbons
.
My own logo tags were made by
ClothingLabels4U
. I found this company very easy to work with, the quality is great, and they have low minimum orders!
I hope you found these ideas helpful! If there is anything else you're searching for, let me know in the comments and I'll try to help out!
Happy Stitching,
Kim